UK and EU Recruitment Officer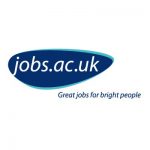 [ad_1]
Interview date: Wednesday, January 19, 2022
Our university
Ravensbourne University London is an innovative industry-driven university located in the heart of London's newest creative community on the Greenwich Peninsula. We are champions of creativity and collaboration, dedicated to giving our learners the specialized skills and opportunities they need for exceptional careers in digital media and design.
Please Note: Due to the Covid-19 pandemic we are currently working on a hybrid model of telecommuting and in the Ravensbourne building
The role
We are looking to appoint a UK and EU Student Recruitment Manager to support the implementation of student recruitment and marketing activities across all major target markets and channels.
As UK & EU Recruitment Manager, the incumbent will plan, organize and deliver marketing activities and campaigns throughout the recruitment cycle. A key objective will be to raise the profile of the University and increase the volume of student requests, applications and enrollment rates.
The position will involve national and international travel
The candidate
The successful candidate will have experience in organizing events, coordinating campaigns and managing events with significant experience in a customer-oriented role.
Delivery experience against KPIs is essential, as is experience using customer relationship management systems and managing purchase orders and invoices. Strong communication skills and highly developed organizational skills are also essential job requirements.
If you have a disability and would like to find out more about employment opportunities at Ravensbourne, please email our disability advice line. [email protected]
We welcome applications from qualified individuals from all sections of the community in our desire to reflect the diversity of the community we serve.
[ad_2]