Twitter trackers jeopardize military aircraft | Procedure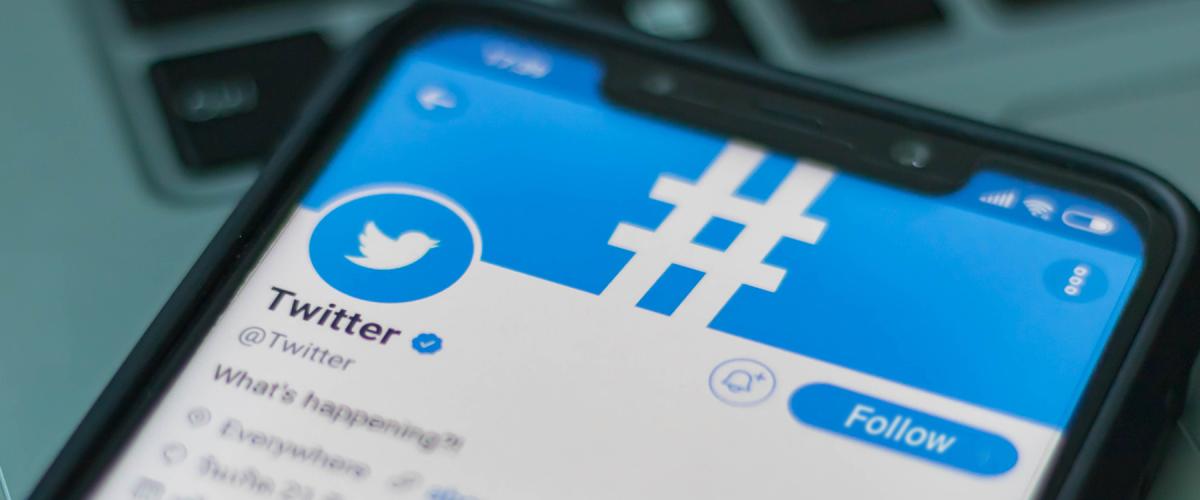 A foreign adversary enthusiastically zooms in on the location of an RQ-4 Global Hawk operating over Eastern Europe. He captures the image on his phone and rushes to follow the commands. "Sir, the American drone is back." The commander commands the acquisition radar to orient to the bearing indicated by the screenshot and quickly finds the target. Seconds later, a surface-to-air missile heads towards the plane.
The adversary's high-value intelligence source in this scenario: Twitter.
Currently, dozens of US military aircraft, manned and unmanned, have their locations, altitudes, callsigns and other identifying information accessible on the Twitter platform in near real time. These social media posts aggregate open source information from several aircraft tracking websites that can access unencrypted aircraft transponder data. Recent posts on Twitter's military air tracking pages included the live locations of a B-52 Stratofortress, an RC-135 Rivet Joint, a WC-135 Constant Phoenix and an attack aircraft electronic EC-130 Compass Call.
Adversaries no longer need to rely on expensive radar to find US military aircraft. The accessibility of this information requires a review of US military operational security practices.
Ukrainian lesson
The war in Ukraine has highlighted the risk of US military flight data falling into the public domain. When NATO allies began supplying anti-tank missiles to Ukraine, the movement of weapons on British planes was visible and highlighted by Twitter flight trackers.1 Several US C-17 flights from Fort Bragg and Pope Air Force Base were also tracked. Twitter users speculated about the cargo or personnel being moved.
American intelligence aircraft operating or moving to Eastern Europe have also been discovered and characterized. These include the Artemis 650 intelligence, surveillance and reconnaissance aircraft, several MQ-4 Tritons, an EC-130 and an RC-135.2
Information on the location and disposition of US aircraft is valuable to adversaries. One can imagine a number of scenarios in which knowing the precise location and altitude of an aircraft could result in loss of life or an informational advantage to an adversary.
Tactical aircraft such as helicopters are also susceptible to tracking. A probable U.S. Army UH-60 Blackhawk was observed conducting operations or training near the Polish-Ukrainian border.3 In another instance, in late February 2022, a group of Royal Air Force Chinook helicopters were observed transiting over Germany.
Open sources
For anyone with internet access, flight information is available from several open sources. The most common is Automatic Dependent Surveillance-Broadcast (ADS-B). ADS-B transceivers on board aircraft transmit their positions to ground stations and other aircraft. Some can also transmit this information via satellite, resulting in near-global coverage. The intention is to facilitate situational awareness for pilots and to fill the coverage gaps of ground-based air traffic control radars.
The Federal Aviation Administration (FAA) requires ADS-B transmitters in Class A, B, and C airspace throughout most of the continental United States and Alaska. Class A airspace extends from 18,000 feet to 60,000 feet at mean sea level (MSL). Class B airspace is that which surrounds major airports from ground level to 10,000 feet MSL. Class C airspace is the area around an airport with a control tower or with radar approach control. Outside of the United States, ADS-B requirements vary but are generally expanding worldwide.4
Because ADS-B transmissions are unencrypted, they are traceable, not only to aviation authorities, but also to the public. Several flight tracking websites make this information accessible in near real time. Many Twitter feeds are dedicated to tracking military aircraft, especially in conflict zones, using this information to create posts. Twitter users vary from airplane enthusiasts and political commentators to extremist groups and non-state actors interested in tracking the movements of their opponents. Sometimes comments about aircraft movement or activity include support for violent actions by extremist actors or nation states.
Alarmingly, in February 2022, a Boeing C-32 air convoy carrying the Vice President was tracked from Munich following a series of meetings with NATO allies on the security situation in Europe. from the east.5 The post has been liked 46 times and shared 17 times, and seen an unknown number of times by others. The day before, the British Prime Minister was also followed from Munich, and on February 19, the American Secretary of Defense returned from Lithuania. Flight trackers are also observing domestic flights, noting that the President of the United States flew from Andrews Air Force Base in New York on February 3, 2022 aboard a Boeing VC-25A.
Necessary compromise
The information that adversaries can glean from unsecured aeronautical data is far too revealing of critical operations and movements. The Department of Defense (DoD), FAA, and other stakeholders must reach a compromise that better balances aircraft safety and operational safety. This agreement should also be coordinated with international aviation safety organizations such as the European Union Aviation Safety Agency and possibly NATO as standard operating procedure. A possible compromise could involve a peacetime mode in which ADS-B altitude and bearing data is transmitted but credentials detrimental to operational security are removed and a wartime mode in which the DoD reserves the right to turn off ADS-B transponders near conflict zones.
Control of this small part of the information spectrum is critical to force protection. A better balance can be struck to ensure the security of domestic and international airspace without disclosing critical information about US military aircraft operations. Working together, the FAA and DoD could modify and promulgate rules that take into account operationally sensitive activities, including travel by national leaders and military movements in theaters of operations.