Northern Ireland marks 50 years of Bloody Sunday massacre by British soldiers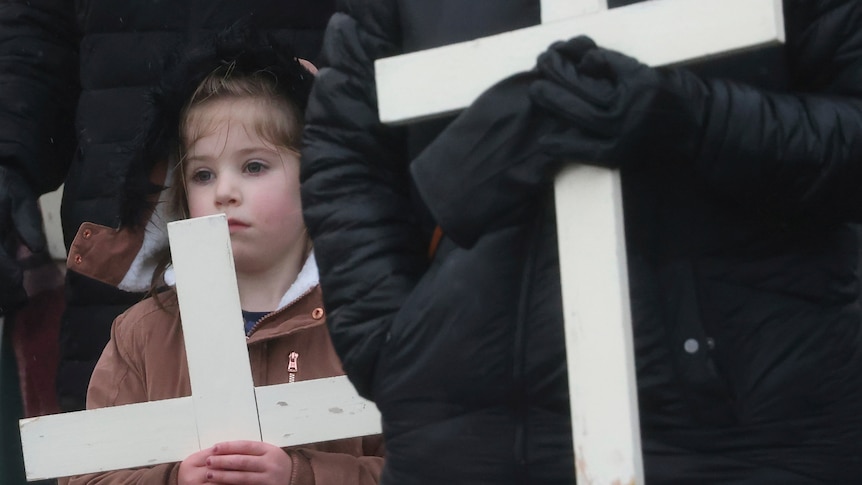 Hundreds of people gathered in Northern Ireland to mark 50 years of Bloody Sunday – one of the deadliest days in the conflict known as The Troubles.
Key points:
British soldiers shot dead 28 unarmed civilians on Bloody Sunday in 1972
The UK government apologized in 2010 after an investigation found it had lied about the event for decades.
Families of victims demand accountability as part of plans to end all charges against soldiers
Thirteen people were killed and 15 others injured when British soldiers fired on civil rights protesters on January 30, 1972, in the city of Derry, also known as Londonderry.
Relatives of those killed and injured half a century ago took part in a walk of remembrance that retraced the steps of the original walk.
Crowds gathered at the Bloody Sunday Monument, where political leaders including Irish Prime Minister Micheál Martin laid wreaths in a ceremony.
The names of those killed and injured were read during the 45-minute memorial service.
The UK government apologized in 2010 after an official investigation found soldiers wantonly fired on fleeing unarmed civilians and then lied about it for decades.
The report refuted an initial investigation that took place shortly after the killings.
This investigation revealed that the soldiers were defending themselves against Irish Republican Army bombers and gunmen.
British Prime Minister Boris Johnson told Britain's Parliament last week that Bloody Sunday was "one of the darkest days in our history" and that the country "must learn from the past".
Loading
A former British soldier was charged in 2019 with the murder of two of the protesters and the wounding of four others.
But British prosecutors decided last year not to pursue the case because there was no longer any prospect of a conviction.
The families of one of the victims filed a legal appeal against this decision.
Mr Martin, the Irish leader, said there should be full accountability in all inheritance matters.
"I don't believe it will be an amnesty for anyone," he said after meeting the families of the victims.
"It's important because time is passing too much for many, many families, and families need closure."
Michael McKinney, whose brother William was among the victims, criticized UK government plans to make it harder to prosecute military veterans for alleged offenses committed years before.
"They are trying to deny us justice because they are afraid to face justice. But we want to send a very clear warning to the UK government," Mr McKinney said.
"If they go through with their proposals, the Bloody Sunday families will be ready to meet them head-on."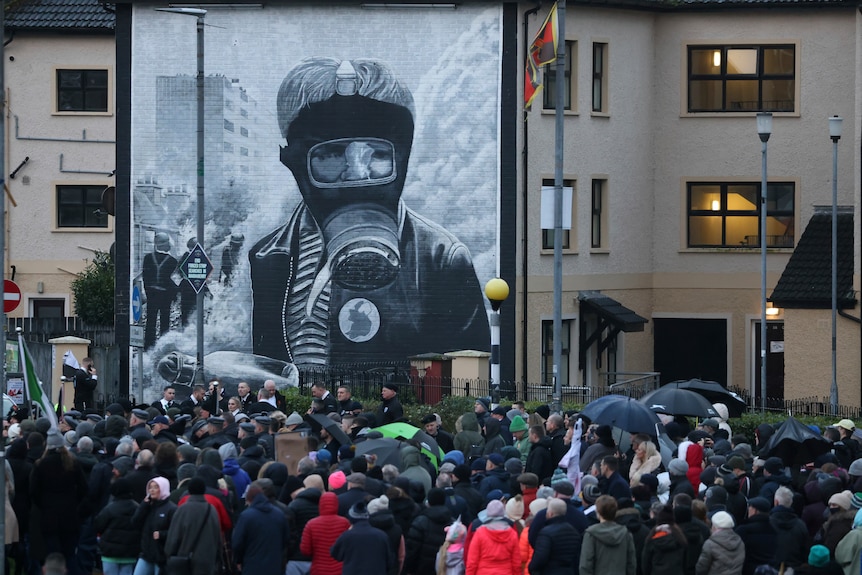 Call for a "full process of justice"
Irish Foreign Minister Simon Coveney told state broadcaster RTE "there should be a path to justice", after laying a wreath and meeting relatives of the victims.
Mr Martin called for the deployment of the "full process of courts and justice".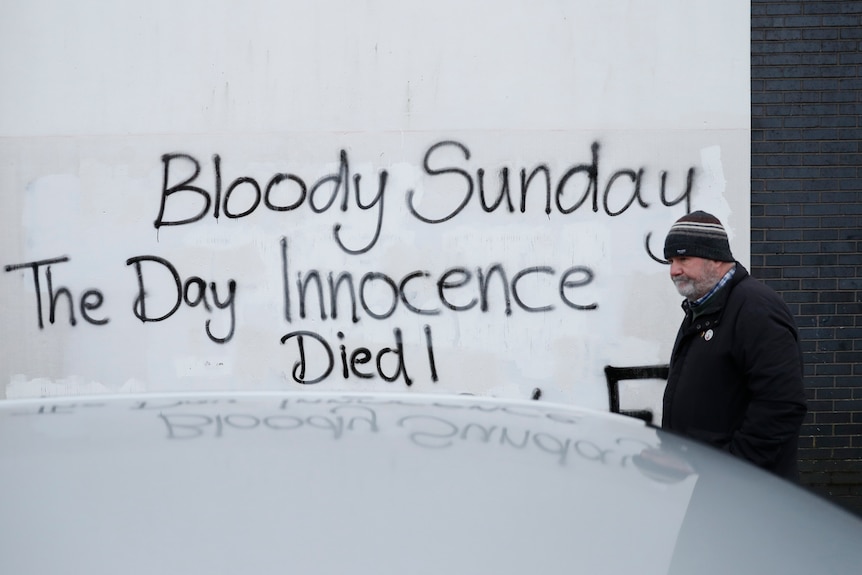 No one from the British government attended the events and senior loyalist politicians in Northern Ireland also stayed away.
A UK government spokesman said it was "absolutely committed to addressing inheritance issues comprehensively and fairly".
"This will include measures that focus on information recovery, so families can find out what happened to their loved ones, and which promote reconciliation, so that all communities in Northern Ireland can move forward," said the spokesperson.
More than 3,000 people were killed before the 1998 peace process largely ended years of conflict between militant Irish nationalists seeking unity with the Republic of Ireland and the British military and loyalists determined to keep Northern Ireland under British rule.
AP/Reuters