Military figures attend the opening ceremony in Ryde honoring the veterans' center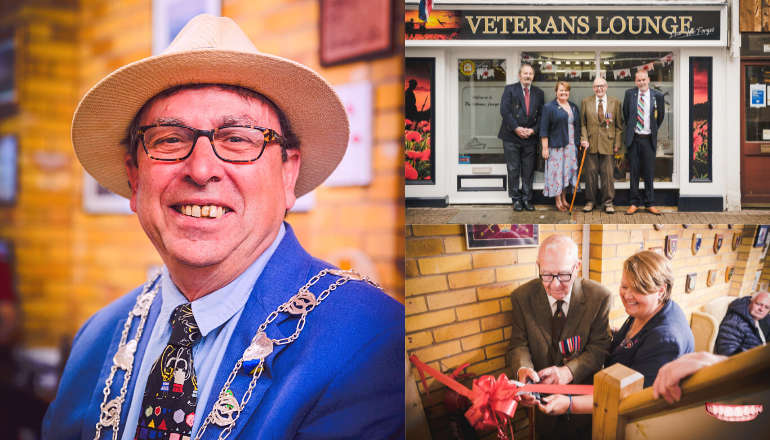 Photo credit: Harriet Hadfield/Veterans Hub IW
Military figures including a D-Day veteran and Dame's granddaughter Vera Lynn gathered in Ryde on Friday May 20.
They were among those who attended the opening ceremony of a new floor dedicated to veterans of the Island's first Veterans' Hub.
The Ryde Veterans Lounge officially opened in December last year – the first of its kind on the Isle of Wight – and has now expanded its space with a refurbished first floor with Veterans Wellness inside 'mind.
Were present for the opening: Tesni Jones, granddaughter of Dame Vera Lynn; Roy Hayward, D-Day veteran and Michael Lilley, the Mayor of Ryde.
Founder Dale Hillier and manager Mick O'Leary both gave speeches, thanking their many supporters.
Upstairs in the hub, there is now a room to counsel or speak with a veteran in confidence, as well as a room with massage chairs to boost morale and provide space to relax.
Dale Hillier, Founder and Patron said:
"We are very proud to welcome so many former military men and women today and are very honored to have the Mayor of Ryde and a few dignitaries in attendance.
"This project has become a real passion for Mick and I, and we are thrilled to share our new space with everyone today."