Hundreds of foreign soldiers join military exercise in Finnish Arctic – Eye on the Arctic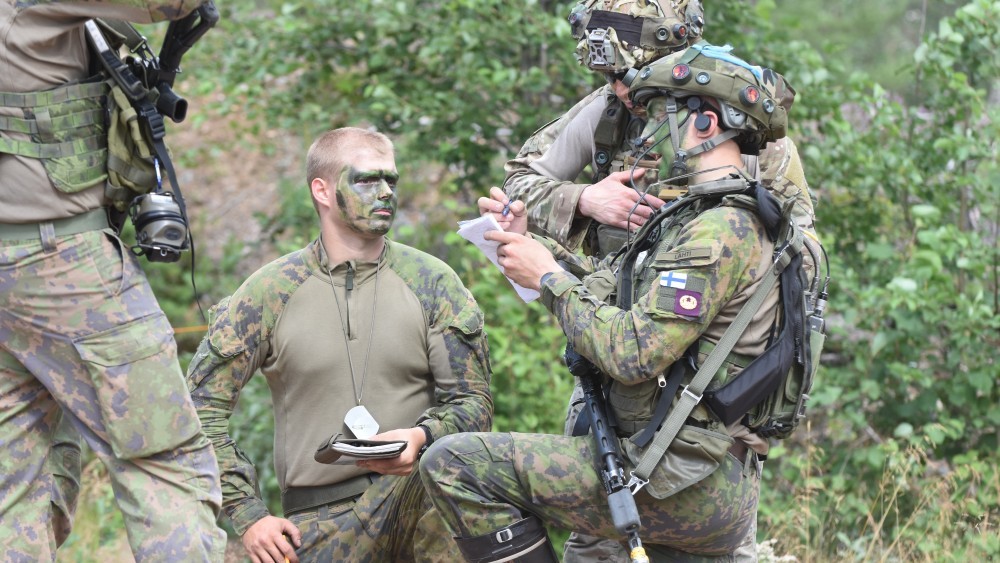 A record 880 Swedish soldiers crossed the northern border into Finland for a week-long exercise which began on Monday. British soldiers also participate.
Finland has invited foreign military forces to a series of military exercises during the transition period to NATO membership. In July, hundreds of Norwegian and American army soldiers conducted combat training in the boreal forest at the Rovajärvi shooting range. Now, the same area will host an even larger exercise.
Entitled watchful knifeThe exercise aims to improve Finland's ability to receive Swedish army forces in the north and to organize the necessary host nation support for arriving units.
Technical and tactical interoperability between the next two NATO members will be formed, the Finnish Armed Forces informed.
The first Swedish soldiers and armored vehicles crossed the border from Haparanda to Tornio on Friday and Saturday. From the border, the troops moved north about 150 km to the exercise area between Rovaniemi and Kemijärvi, about 90 km from the Finnish-Russian border.
The Rovajärvi artillery range is the largest in Western Europe.
880 Swedish soldiers, 80 British soldiers on site
The Aug. 29-Sept. 2 exercise includes 200 military personnel and about 1,300 conscripts and reservists from the Finnish Defense Forces. The Lapland Border Guard District participates in this, although the Finnish Border Guard is not an integral part of the country's military structure.
880 Swedish soldiers and 80 British servicemen are now on site, ready for what will be one of the biggest military exercises in Finland this year.
Finland, like all other European countries bordering Russia, has since Moscow's brutal attack on Ukraine six months ago held numerous military exercises as part of enhanced cooperation.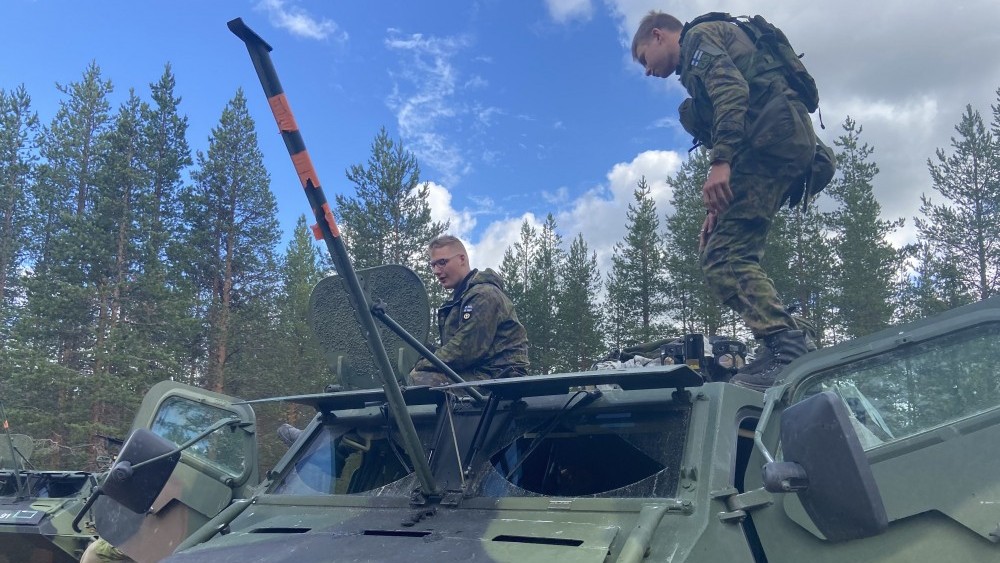 The evolution of the security architecture in Europe strongly affects the North. NATO Secretary General Jens Stoltenberg recently warned against Moscow's militarization of the Arctic:
"Russia has dramatically increased its military activity in recent years, setting up a new Arctic Command, opening hundreds of new and old Soviet-era Arctic military sites, including airfields and deep-sea ports. , and using the region as a test bed for new weapons systems", Stoltenberg written in an OpEd.
Last week, some 700 Swedish soldiers were alarmed in a pressure drill near Kalix in northern Sweden.
Sweden's and Finland's security cooperation with NATO has already been going on for decades. The Nordic countries joined the Partnership for Peace program in 1994, just three years after the break-up of the Soviet Union.
Finland has also participated in NATO-led missions in the Balkans, Afghanistan and Iraq.
Northern Related Stories:
Canada: Prime Minister and NATO Secretary General to focus on Arctic defense during visit to Nunavut, CBC News
Finland: Norwegian military vehicles use new transit corridor via Finnish Lapland, The Independent Barents Observer
Norway: Defense Minister says Norway must strengthen in the NorthThe Independent Barents Observer
Finland: The defense ministers of Norway, Finland and Sweden will discuss security at Thursday's meeting, Looking at the Arctic
Russia: Moscow asserts its push into the central Arctic Ocean, according to The Independent Barents Observer
United States: US Army Set to Reorganize Forces in Alaska to Prepare for Arctic CombatThe Associated Press