How British soldiers flout Kenya's rules of engagement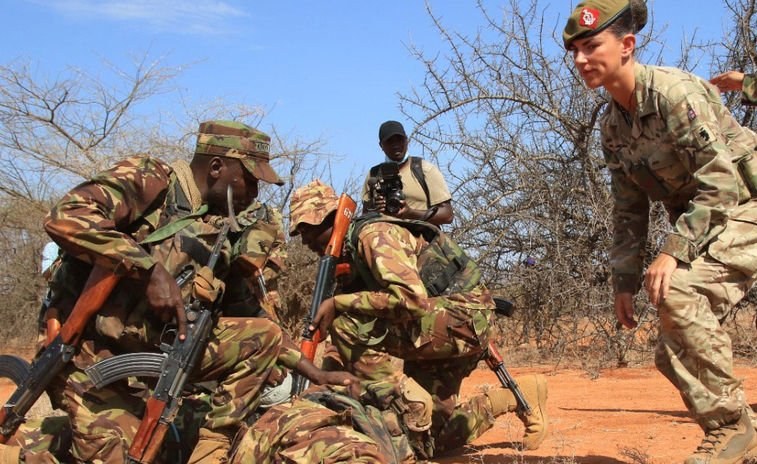 [ad_1]
Evidence has shown that the UK Ministry of Defense violated human rights and flouted military pacts signed with various nations.
The revelation that a young woman was murdered and her body thrown into a septic tank by a British soldier in 2012 adds to the long list of atrocities allegedly committed by soldiers, including those attached to the British Army Training Unit Kenya (Batuk) in Samburu and Nanyuki.
Soldiers have in the past been accused of negligently leaving unexploded ordnance in the unfenced fields of Samburu, killing and maiming herders and their cattle. They were also charged with rape, murder, assault and environmental crimes.
Rights groups working in areas where Batuk units train have expressed concerns about human rights violations for years.
The UK government has twice been forced to pay 1,300 people seriously injured or killed by the bomb blast. The payments were made in 2003 and 2004 after a UK law firm, Leigh Day, negotiated the settlements.
Although the rules of engagement were similar to those in previous Defense Cooperation Agreements (DFAs), the prosecution rate against British soldiers in Kenya remains very low.
In the Wanjiku case, British High Commissioner Jane Marriott said the UK will cooperate with investigators, writes Stella Cherono for The nation.
Kenya:
How British soldiers flout rules of engagement in the country

Nation, October 26, 2021

The UK Ministry of Defense emphasizes a golden rule for all active duty soldiers: they must remember the law in every action. Read more "

Kenya:
Last moments of a woman allegedly killed by a British soldier in Nanyuki

Nation, October 25, 2021

Two friends who were with a woman who was allegedly killed by a British soldier said that a guard reported a fight in one of the hotel rooms on the day she disappeared in 2012. Read more »

Kenya:
Murder of Agnes Wanjiru – The family speaks out

Nation, October 25, 2021

In the Majengo slum of Nanyuki town, the family of Agnes Wanjiru, whose body was found in a septic tank in 2012, are still seeking answers about his murder. Read more "

Kenya:
UK under pressure to investigate murder of Agnes Wanjiru by British soldier

Nation, October 24, 2021

The UK government is now under pressure to investigate and prosecute a soldier who allegedly killed and dumped the body of a Kenyan woman in Nanyuki in 2012. Read more »

Kenya:
British police launch investigation into murder of Kenyan woman by British soldier in Nanyuki

Capital FM, October 24, 2021

The Royal Military Police of the United Kingdom (UK) have opened a murder investigation into a case in which a British soldier is charged with the murder of a 21-year-old woman nine years ago… Read More »

Kenya:
Lakipia residents want British army training drills to stop after fire

Nation, July 29, 2021

The community of Lolldaiga in County Laikipia wants the British Army to stop conducting training in Lolldaiga Hills, calling the ongoing exercises contemptuous of the… Read more »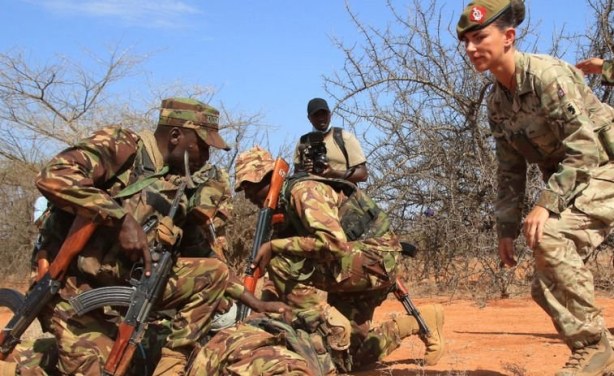 A British soldier (right) gives instructions during joint training with the Kenya Defense Forces at Archer's Post in Samburu County on October 7, 2020 (file photo).
[ad_2]