Fear of bankruptcy forces Alligator Blood north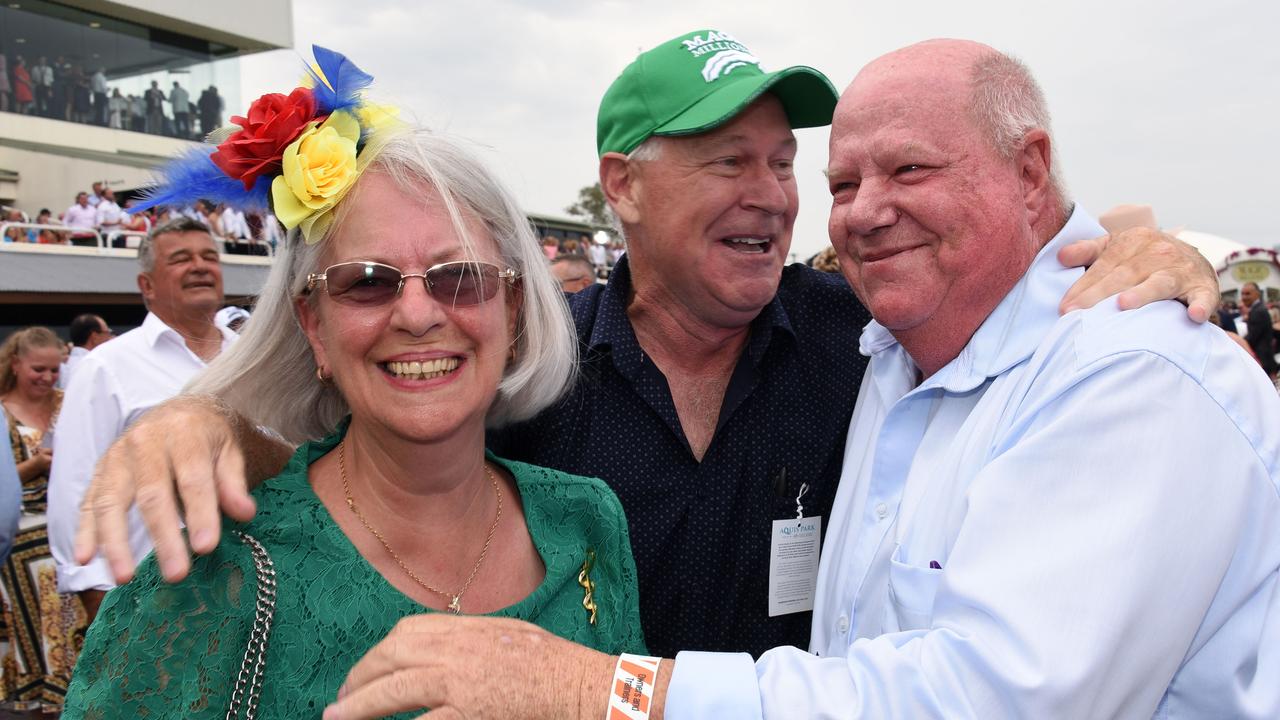 The controversial owner of Alligator Blood has said his Group 1 winner will head north to Queensland to target the Stradbroke Handicap after Racing New South Wales sensationally banned his horses from racing in the state.
Allan Endresz says NSW officials confirmed last week that they will no longer allow the majority of horses he is interested in to compete, due to his undischarged bankrupt status – ending NSW's autumn campaign. Sydney from her top gelding before she starts.
With entries in the Group 1 Doncaster Mile and Queen Elizabeth Stakes, Endresz says he will take legal action against Racing NSW for damages caused.
"Each of our accounts and invoices with trainers are meticulously paid, and it is with half a dozen trainers, we feel like we are contributing to the industry, it costs a bit to have 30 horses in circulation "Endresz said of his No. 1 Ezybonds Syndicate.
"I will initiate damages based on the designated races 'Al' was in."
Endresz said four horses – Stonecoat, Isola Sacra, Honor The Legend and Power Me Up – have been allowed to continue training, with all prices frozen, but a number of others, including Alligator Blood, have been completely prohibited.
Alligator Blood will now head to North Queensland, where Endresz says current trainers Gai Waterhouse and Adrian Bott will continue to train the horse, while Sunshine Coast trainer Billy Healey watches him.
Allan Endresz (middle) with other Alligator Blood owners after winning at the Gold Coast. Photo: Steve Holland.
Healey trained the horse for three starts before heading south to Waterhouse and Bott.
"Once we have everything we need, 'Al' will be in a truck with Gai and Adrian who will continue to train while using Billy Healey's facility on the Sunshine Coast," Endresz said.
"We're watching winter carnival with Al, we can't do fall because we're gone."
Racing NSW's decision has also caused havoc with a number of unnamed horses that Endresz is interested in.
"The strict interpretation was that whatever we are involved in, these horses have to cease training and all racing," he said.
"Then they came back after realizing we weren't full owners of those horses, we have an interest in a lorry loaded with other horses, so they changed it for some of them.
"There are four there with no names but they won't allow them to be registered, these unions are out of their tree on this. We have 25% in a two-year absolute crackerjack with (Darby Racing) and he needs to get his name registered.
"He has a five week program with Gary Portelli and we think he could be anything but he can't have a name."
Racing NSW chose not to comment on the matter.