Check out the 5 deadliest planes ever to serve in the US military (photos)
There are many aircraft, past and present, that would make it into the rankings of the best US military aircraft of all time. Planes like the F-22, B-2 bomber, F-117, F-35 and many more have a good chance of making the list. But which planes really stand out? We posed this question to our defense editor for answers. Yes, my editor gave me a rather difficult task. How do you choose the top five historic US military aircraft?
Well, the way I approached it was to select well-known aircraft that are powerful, dangerous to the enemy, and have a colorful history.
While I admit that many historians and military experts disagree, let's take a closer look at what makes these specific aircraft so deadly.
5 Best Aircraft in US Army History: B-17 Flying Fortress
It's hard to believe (perhaps it's not known) how many missions the B-17 Flying Fortress bomber flew during WWII. This aircraft was a feat of American engineering prowess. It went from plans to flight testing in just 12 months. The first combats took place in 1941 when the B-17 was sold to the British. The B-17E had nine machine guns and could carry 4,000 pounds of bombs. Boeing has built nearly 7,000 B-17s.
They were famous for attacking Germany, but they also impressed the Japanese in the Pacific. The B-17 had four engines, but it could lose two and return safely. The fuselage and wings could take dozens of flak hits and continue the bomb run.
The pilots and crew rarely abandoned the aircraft. It's hard to imagine winning WWII without the B-17.
5 Best Aircraft in US Army History: The B-52 Stratofortress
A bomber built to stand the test of time, it is the only truly multi-generational aircraft; piloted by your grandfather, father, uncle, brother or cousin. We're talking about the B-52 and it's been in service since 1955 and could fly well into the 2050s – that's over 100 years of missions.
Talk about ordnance, this nuclear-capable platform has dropped or launched everything from dumb bombs to precision-guided munitions, cruise missiles, and maybe one day hypersonic weapons. Once airborne, it can be refueled and fly anywhere in the world within hours. A workhorse during Vietnam, Operation Desert Storm, Gulf War II and Afghanistan, the B-52 just doesn't give up.
Top 5 Aircraft in US Army History: The F-4 Phantom
Many soloists in Vietnam can tell you stories about the F-4 Phantom. This remarkable fighter saved many grunts by providing close air support in dangerous situations with the Viet Cong and the North Vietnamese Army. Veterans swear the plane saved their lives.
The F-4 is a record plane. It carried 18,000 pounds of ammunition during Vietnam. The F-4 is still as popular as it has been used by the air forces of several countries. At least 5,000 were built and it can serve multiple air superiority roles as a fighter or bomber. Engine thrust and aerodynamics were so good that Navy Blue Angels and Air Force Thunderbirds flew the F-4 from 1969 to 1973.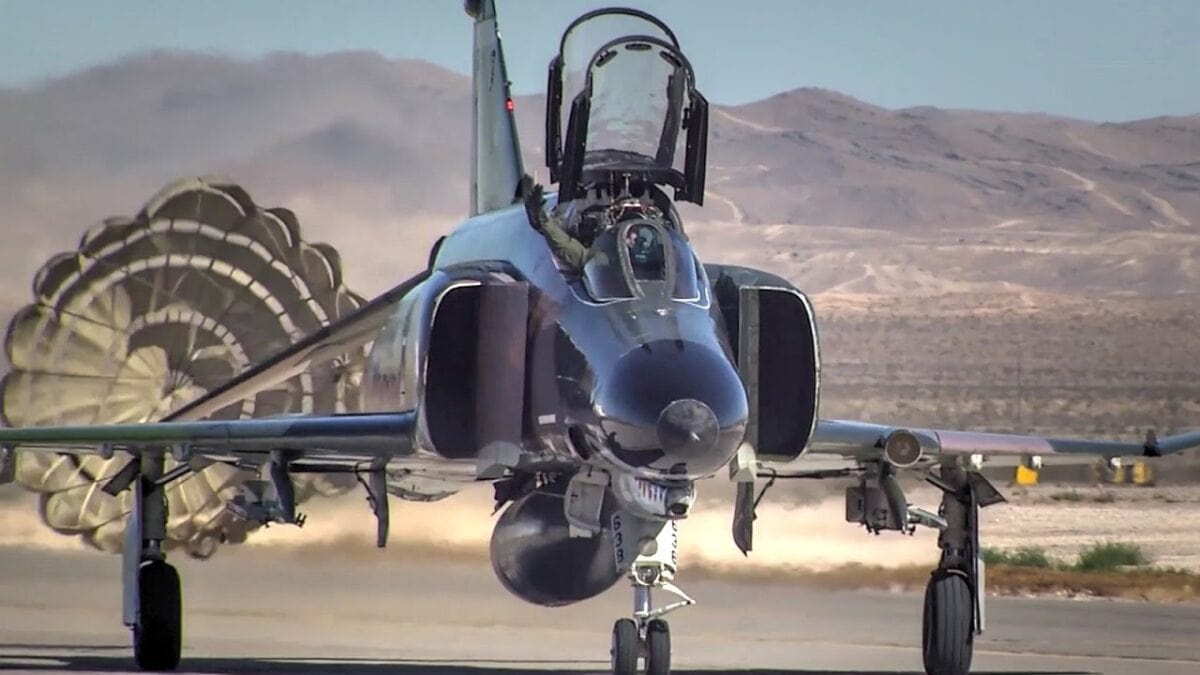 5 Best Aircraft in US Army History: F-14 Tomcat
The F-14 Tomcat was intended to protect aircraft carriers from bombers and it did its job with momentum and style for many years. The Top Gun fighter looked great with its variable-sweep wings.
It entered service in 1974 and distinguished itself in many adversarial roles during the Cold War – primarily intercepting Soviet fighters and directing them away from the battlespace.
He could find an enemy warplane with the help of his radio intercept officer in the rear and easily lock onto bogeys. The Tomcat deployed one of the effective radar-guided missiles over the horizon – the Phoenix AIM-54A which had a range of over 100 miles.
It also carried a multitude of short and medium range missiles and bombs. It could fly at night and in all weathers, which made it effective on aircraft carriers.
The F-14 was simply hard to beat.
5 Best Airplanes in US Army History: The F-35 Lightning II
A modern fighter that deserves mention is the F-35 Lighting II. From the Joint Strike Fighter program, this 5andThe generation 1 stealth fighter aircraft is at the top of the list in many air forces around the world. 15 countries use it. There are three versions of the jet depending on the mission – whether it's a ground takeoff, an aircraft carrier or a short takeoff and vertical landing.
The F-35 can intercept, fight, bomb, gather intelligence and support combatants on the ground.
American and NATO pilots are licking their chops when considering all the varied missions that can be accomplished with a single aircraft. As a result, Russia was forced to accelerate its next-generation stealth fighter program. But Moscow better prepare, by 2035 there will be at least 500 F-35s deployed in Europe.
My favorite
My favorite planes may come as a surprise, but I picked two: the F-14 and the B-17. It sounds cliché, but I like the Tomcat because of the movie Top Gun and the B-17 because of a video game I used to play called 50 Mission Crush. The object of the game was to survive 50 different bombardments without getting killed in the simulator. But pop culture aside, you can't go wrong with the B-52, F-4 or F-35 either.
Now as 1945 Defense and National Security Editor, Brent M. EastwoodPh.D., is the author of Humans, Machines and Data: Future Trends in Warfare. He is an emerging threat expert and former US Army infantry officer. You can follow him on Twitter @BMEastwood.