Appointment of Commercial Director at John Sisk & Son | Irish Building Magazine.ie

Commenting on the appointment, Paul Brown, CEO, said: "This is a vital role given the rapid evolution of our market and the broader reach of our business internationally. It will cover the entire business, driving consistency, best practice, revenue quality and business strategy across all of our divisions in Ireland, UK and Europe.
"We are currently facing unprecedented market variables and this role will be pivotal in terms of effectively managing our business risks and supporting myself and the Board in achieving our key strategic priorities in the years to come. future. I am delighted to have his enthusiasm and vast experience to bring to this challenging role.
Mark has been with Sisk for over 26 years and has held several leadership positions over that time, focused on driving the best business results for Sisk and successfully executing strategy.
Commenting on his new role, Mark said: "I am delighted to take on this larger role and to play a leadership role in supporting Paul, the Sisk Board and the entire team, to ensure we provide the quality of revenue needed to be a sustainable business and to grow in key service areas. I am proud of the company we have created and the trust the Board has placed in me to continue to help improve it. We have the best people at Sisk and we can continue to attract those who want to work for an industry-leading company with exciting opportunities in Ireland, the UK and Europe.
Additionally, Ajaz Shafi has been appointed Chief Operating Officer (COO) of Sisk's UK business.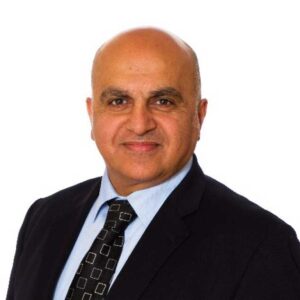 This follows the appointment of former COO Paul Brown as chief executive late last year. Commenting on Paul Brown, the CEO said: "I am delighted to announce that Ajaz will take over the leadership of our business in the UK. I congratulate him on his appointment and look forward to continuing to work with him and his team as we grow our business in the UK in key regions and sectors.
"We look forward to continuing to deliver to our customers in the UK under Ajaz's leadership and expanding our construction and civil presence in key sectors such as data centers and life sciences and grow our regional presence in the north and northeast as well as home. counties.
Sisk's UK operations are spread across the country with regional centers in the south at St Albans, Solihull in the Midlands and Warrington in the North West. The company also has a rail maintenance business based in Bristol and is active on a range of civil engineering projects.