Anglo-Irish tensions mount as British Navy boards Irish vessel to prevent it from fishing off Rockall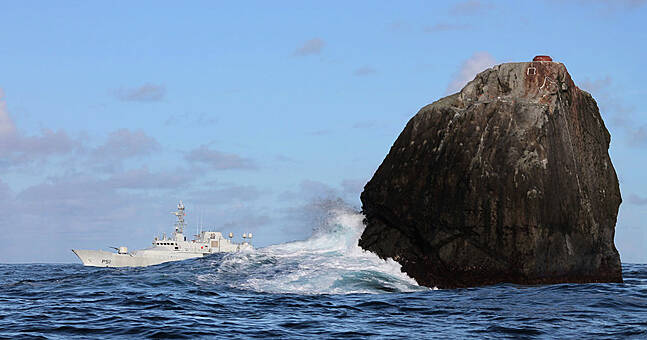 An IRISH boat was boarded by the British Navy on Monday after it was found fishing in the waters around Rockall.
The North Celt has been informed by the Navy that he is not allowed to fish within 12 nautical miles of the North Atlantic islet due to Brexit.
The Foreign Office confirmed that it was aware of the incident and had been in contact with the UK as well as local Scottish authorities.
A British fisheries patrol vessel, the Jura, is said to have arrived in the region on January 1, just a day after the end of the UK's Brexit transition period.
Crew members from the Jura boarded the Northern Celt as it prepared to cast nets near Rockall.
"We were fishing at Rockall and members of the Jura crew got us on board," said fisherman Adrian McClenaghan. RTÉ News.
"They informed us that we could no longer fish inside Rockall's 12 mile limit."
Mr McClenaghan has since been granted a temporary license to fish in UK waters but says he cannot afford not to fish there as it accounts for 30% of his annual catch.
Rockall is a small uninhabited island, up to 25 meters wide, about 400 km from the coast of County Donegal and about 370 km from the Scottish coast.
The islet has been the subject of international disputes in the past, even as recently as June 2019, when the Scottish government said it would board any Irish vessel sighted in the area.
Rockall was claimed by the United Kingdom in 1955 and was officially recognized as part of Scotland in 1972. However, Ireland does not recognize this claim.
The closest permanently inhabited place to Rockall is an island in the Outer Hebrides, Scotland, approximately 370 km away.
Ireland has always maintained that it does not recognize Rockall as an official international border.
Because of this, they feel they should be allowed within the 12 mile limit the UK has established as part of its claim to the island.