10 weirdest military vehicles that have actually seen service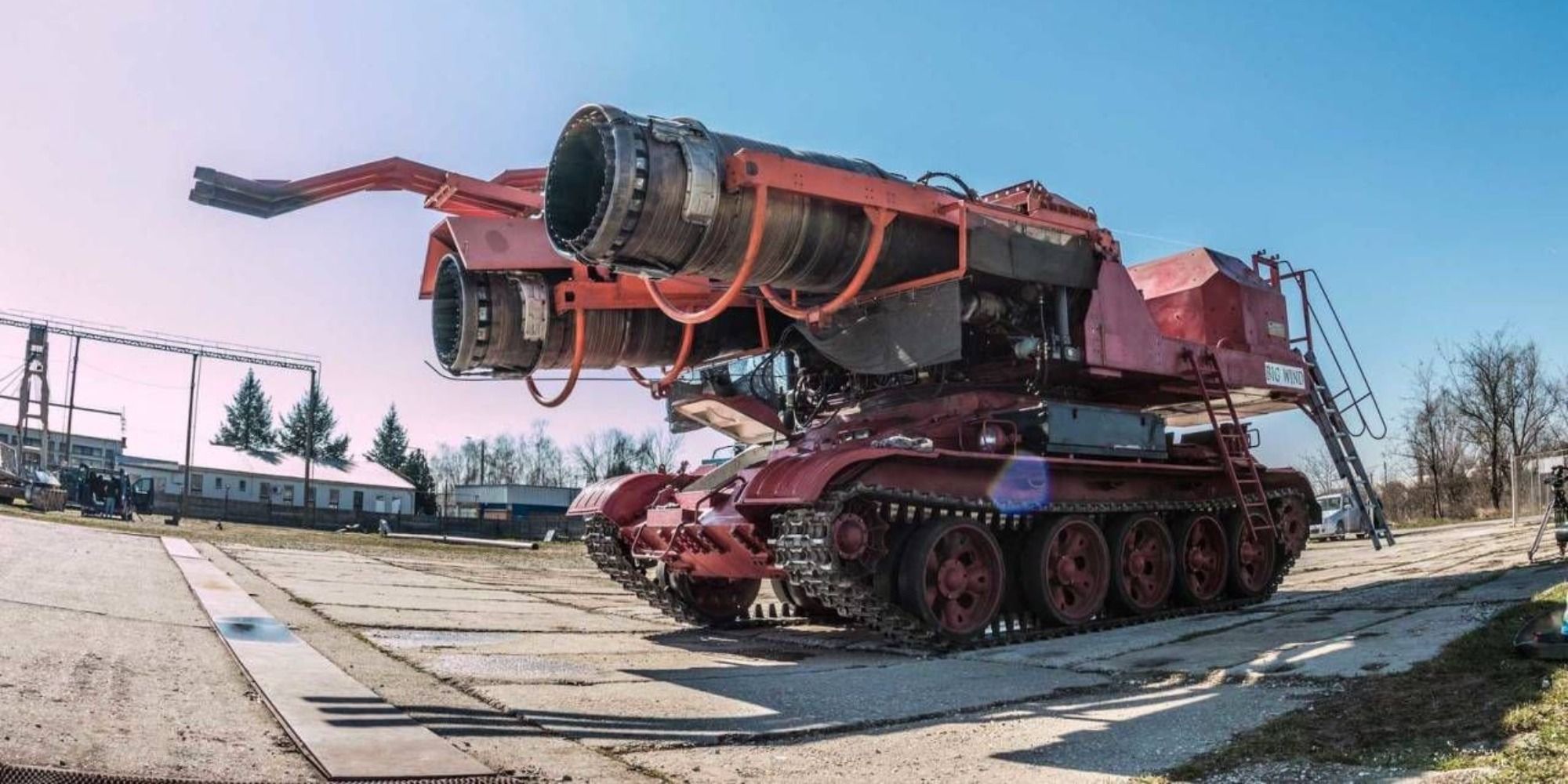 Our desire for more and our willingness to compete for it has driven humanity forward for millions of years. Yes, conflict kills a lot of people, but many believe it also fuels innovation. And in fact, we've come a long way from sticks and stones to actual flying cars, drones and jet planes.
In extreme situations, extraordinary measures are necessary. In times of war, urgency and creativity are at an all-time high. It is well known that the type of vehicle used by the military can radically change the outcome of a battle, which explains the large sums spent on their development. In our quest to survive and win, humans have created many deadly and impenetrable vehicles, but things don't always go as planned. In this article, we'll take a look at some of the weirdest cars ever built and put into service.
ten

NSU Kettenkrad HK101
Designed in Nazi Germany, the Kettenkrad is neither a tank nor a real motorcycle; it has the layout of a tricycle but with more wheels than most trucks. In addition to the driver, there is room for two other soldiers.
Thanks to its many wheels, it was able to distribute the weight of the machine over a wider area, allowing it to navigate terrain that would otherwise be difficult to traverse, such as swamps and bogs. It was used along the German-Soviet front due to its splendid off-road capabilities and ease of maintenance.
9

Kliment Voroshilov 2 (KV-2) tank
During the Finnish-Soviet conflict, the effectiveness of the KV-1 was demonstrated, but it was quickly realized that a more powerful gun was needed. The KV-2 chassis was based on the KV-1, however, the main gun was replaced with a huge M1938 howitzer. The vehicle was also equipped with three DT machine guns.
The KV-2 was virtually resistant to direct hits from all but high-velocity weapons at terrifying range when deployed in large numbers in the early years of World War II. By hitting the tracks and wheels of the KV-2, the Germans hoped to destroy the vehicle and compel the crew to abandon it, although this did not always work.
8

Simms Motor War Car
The first armored car developed specifically for combat was the Simms Motor War Car. As a result, it may seem odd by today's standards. However, it was revolutionary at the time as cars prior to the Simms Motor Combat Car could barely function as cars, let alone war vehicles.
It was built in 1899, featured 6mm thick armor and was powered by a 3.3 liter 16 horsepower four cylinder engine which allowed it to travel at a speed of around 9 mph.
Related: Simms' Motor Warcar: The World's First Armored Automobile
seven

Castorette standard
The Standard Motor Company built it at the request of Lord Beaverbrook, hence the name Standard Beaverette. Beaverbrook envisioned it as an armored Home Gaurd personnel vehicle to protect aircraft factories. "Only a politician could imagine such a stupid machine," British soldier Charles Hanaway wrote in his book.
The Irish Defense Force purchased 30 of these light armored vehicles in 1943, in the middle of World War II, to bolster the Irish Army's inadequate inventory of armored vehicles, as they seemed to be ideal for the back streets of Ireland. The Beaverette, on the other hand, was too large to handle, making it extremely difficult for soldiers to control.
6

Bob Semple Tank Top
During World War II, New Zealand Minister of Public Works Bob Semple designed the Bob Semple tank, which is widely considered to be the worst tank ever built. You should check out the zillions of hilarious Bob Semple memes on the internet.
However, it was not built to engage other tanks, it was designed to target Japanese infantry. It was born out of New Zealand's desperation, as the country lacked manufacturers capable of producing large armored vehicles and engineers capable of designing tanks.
Related: 5 Of The Worst Military Vehicles Armies Have Regretted Using (10 Of The Coolest)
5

2B1 Okay
As for the most powerful artillery weapons, the Soviet self-propelled mortar 2B1 Oka will always be remembered. World War II ended with a divided world and a struggle to become the next superpower.
The beast's engine produced 750 horsepower, but even that mighty engine wasn't enough for the 55-ton beast, which only allowed a range of just 125 miles. It was eventually abandoned by the Soviet Army due to its heavy weight, limited rate of fire, and slow speed.
4

Vespa 150 tap
The Vespa 150 TAP was a standard Vespa scooter with a 150cc engine and a rear mounted 75mm Mk 20 recoilless rifle. It was designed for deployment in the Algerian War of the 1950s. Due to their compact size, they could be loaded into shipping containers and dropped behind enemy lines.
The rapid mobility of the TAP made it the ideal anti-guerrilla weapon as enemy guerrillas could appear at any time, even in remote areas. With a range of 6400 meters and the ability to penetrate armor up to 100 mm thick, the weapon was extremely powerful.
3

Krupp Kugelpanzer
The Krupp Kugelpanzer, commonly referred to as a rolling tank, is said to have been a one-man exploration vehicle. As it only had 5mm armor at its thickest, it could not be used for attacks and it was powered by a single-cylinder two-stroke engine.
Despite the fact that most experts believe it to be a reconnaissance device, it could have been an effective way to gain ground in landless areas during World War II and open a way to the army. The armor of the tank was enough to defend the soldiers against machine gun fire as well as to clear the road and cope with all obstacles ahead.
Related: Here's What Makes The Kugelpanzer So Unique
2

ZIL-2906
It was built by a group of Russian scientists in the 1970s and has recently been renovated. This tank has no wheels, unlike other tanks. Instead, it uses a screw system to move over dirt, sand, snow, wetlands, and even water.
Its only flaw was its performance on the road. With a ridiculous top speed of 4 mph on land versus 30 mph in wetlands, and noise levels so high the enemy was invited to attack you. Also, the auger threads would scrape the road, causing damage.
1

Gasodynamic trawler T-55 Progrev-T
The Progrev-T was essentially a MiG-15 jet engine installed on a T-54 chassis. It was created as an outlandish answer to the problem of mine detection: the jet engine swept away the top layer of dirt and rocks, exposing the mines.
The only prototype was deployed in Afghanistan, clearing the way for Soviet vehicles in places where the mujahideen regularly mined the roads, and inspiring everyone's admiration with its appearance.
These are the 10 most ridiculous military vehicles ever made
Over the years, there have been military vehicles that make us doubt the sanity of whoever invented them.
Read more
About the Author